Latest News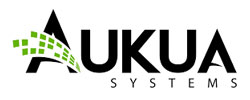 Aukua MGA2510 First to Deliver Network Impairment Emulation to Booming Automotive, Defense and Aerospace Ethernet Markets

New Release v3.0 supports application testing against real-world delays and impairments to validate performance and safety in your lab.
This week Aukua Systems, Inc. ("Aukua") announced the latest release of their MGA2510, a three-in-one hardware testing solution for high-performance Ethernet networks and applications. The V3.0 release sees the MGA2510 offering a complete suite of functionality for Network Impairment Emulation, in addition to the already supported Traffic Generation, Packet Capture, and Protocol Analysis capabilities. The MGA2510's Network Impairment Emulation functionality included in this release makes it the first device to support 2.5Gbps and 5Gbps Ethernet, and the only platform to support Automotive Ethernet now being deployed extensively in next-generation autonomous, electric and smart vehicles.
Verifying application performance under real-world delay and congestion scenarios is critical for any Ethernet deployment including Automotive, SD-WAN, Gaming, Tactical Military Networks and Enterprise-level Cloud-based and SaaS Applications. Aukua's Network Impairment Emulators bring those real-world conditions to the lab with controllable and reproducible results leading to significant risk reduction, higher performance and more competitive solutions. Testing with Aukua is a proven way to reduce issues and inconsistencies in real-world deployments caused by varying and dynamic network conditions.
http://www.prweb.com/releases/aukua_mga2510_first_to_deliver_network_impairment_emulation
_to_booming_automotive_defense_and_aerospace_ethernet_markets/prweb17318677.htm
https://www.aukua.com/MGA2510/networkemulator.html
For more information contact :
Phone:
(91) 80 6764 8835/36
Mobile:
(91) 98860 80011
Email:
aukuasales@esaindia.com
Learn More