Latest Events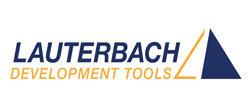 AUTOSAR's ARTI Standard for TRACE32
#Lauterbach's #TRACE32 debug and trace tools now support the new #ARTI standard (#AUTOSAR Run Time Interface) which replaces the older #ORTI debug information format for #automotive embedded systems.
ARTI was released at the beginning of November 2020, after almost five years of work, and brings the standard up to date, as well as providing tracing capabilities to greatly increase the analysis options open to developers.
Support is available now for #Vector's Basic Software #MICROSAR and others as they adopt the AUTOSAR standard.
More information available at : https://lnkd.in/ddWxKMx

For more information contact :
Phone:
+91 80-6764 8836
Email:
trace32sales@esaindia.com
Learn More