Latest News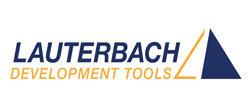 Debug Support for Tessent Embedded Analytics Infrastructure

Lauterbach announces the support for Siemens Digital Industries Software's Tessent™ Embedded Analytics solution (the formerly known UltraSoC is now part of the Siemens Digital Industries Software). The current focus is on RISC-V and Arm® Cortex® cores but this can be extended to support additional architectures.
SoCs are becoming increasingly complex and often contain cores from different manufacturers. The Tessent Embedded Analytics solution's open, manufacturer-independent, and modular design allows it to be tailored to support the debug and trace features of different IP blocks within an SoC. Indeed, Siemens provides the first core-manufacturer independent IP block compliant to Efficient Trace for RISC-V Version 1 (program and data).
If you are interested in support for Tessent Embedded Analytics IP, please contact your local Lauterbach representative for more information about how we can best support you.
For more information contact :
Phone:
+91 80-6764 8836
Email:
trace32sales@esaindia.com
Learn More