Latest News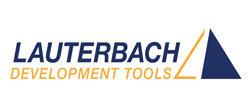 Lauterbach announces SAFERTOS® awareness from TRACE32®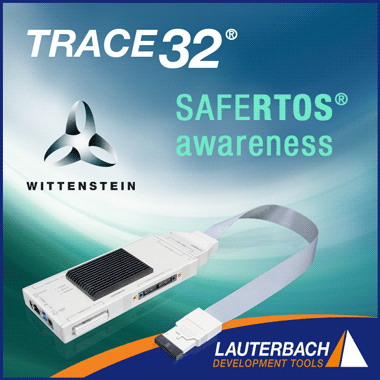 Date: 4th April, 2019
Lauterbach, the leading manufacturer of microprocessor development tools, has announced that they have extended the kernel awareness for SAFERTOS from WITTENSTEIN high integrity systems on all Arm® processors. The new SAFERTOS awareness provides easy access to task lists and other kernel information, generates performance analysis data and enables customers to carry out effective debugging with the TRACE32 systems on targets running SAFERTOS. SAFERTOS is a pre-emptive, safety
critical Real Time Operating System (RTOS) available precertified to IEC 61508 SIL3 and ISO 26262 ASIL D. SAFERTOS is used internationally across a range of safety critical applications and is renowned for its high quality, delivering unprecedented levels of determinism and robustness to embedded systems whilst using minimal resources.
The new software package from Lauterbach contains a ready-to run configuration for the SAFERTOS Real Time Kernel. The SAFERTOS awareness for TRACE32 allows the developer to display all SAFERTOS system resources including task information, dynamic thread performance measurement, and SAFERTOS specific display of trace listing, as well as statistic evaluation and graphic display of task and function run times, PRACTICE functions for OS Data, and SAFERTOS related Pull-Down Menu.
All features of the TRACE32 awareness for SAFERTOS do not require any additional target configuration or any hooks or patches within the OS itself. The philosophy of TRACE32 is for the application to behave exactly the same in the debug environment as on the final product; only this way can 100% certainty of testing be achieved.
For more information contact :
Phone:
080-6764 8888
Email:
trace32sales@esaindia.com
Learn More