Latest Events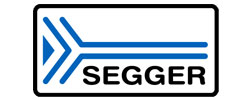 Streaming Instruction Trace & Live Code Coverage/Profiling on Cortex-M Microcontrollers
Live Webinar - Advanced Debugging
Streaming Instruction Trace & Live Code Coverage/Profiling on Cortex-M Microcontrollers
Thu, Jan 28, 2021 9:30 PM - 10:30 PM IST
Join us at the Advanced Debugging: Streaming Trace & Live Code Coverage/Profiling on Cortex-M Microcontrollers from SEGGER.
In this Webinar, we're going to introduce you to Streaming Instruction
Trace and Live Code Coverage with SEGGER's J-Trace PRO trace probe and the Ozone debugger. Discover:
Instruction Tracing: Capture what an embedded system really executes, non-intrusively.
Code Profiling: Measure the execution time and frequency of functions, blocks and instructions. See how Ozone makes it easy to discover optimization potential.
Code Coverage: By measuring the execution of code, J-Trace PRO and Ozone can detect unreachable code and code not covered by tests. This makes for fast, efficient code improvement.
Thu, Jan 28, 2021 9:30 PM - 10:30 PM IST you can find Axel Wolf of SEGGER giving you information on Streaming Instruction Trace & Live Code Coverage/Profiling for Cortex-M Microcontrollers.
To register for the webinar, please use https://lnkd.in/dEsJA4B.
For more information contact :
Phone:
+91 80-6764 8888
Email:
seggertools@embeddedindia.com
Learn More