Latest News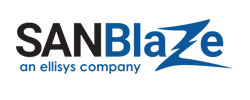 SANBlaze Announces Gen5 Desktop NVMe Test System
Date: 2nd June, 2022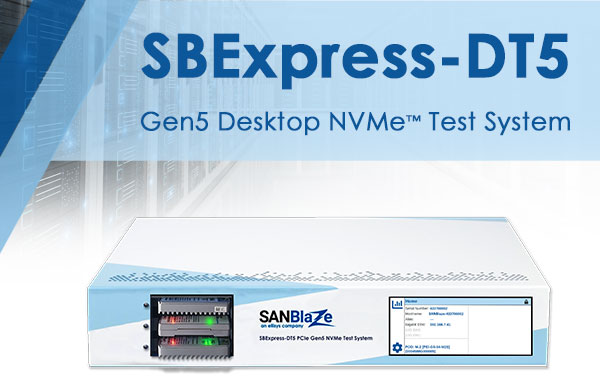 SANBlaze unveils SBExpress-DT5, a complete turnkey PCIe® Gen5 NVMe SSD validation test system that works in conjunction with our industry-leading Certified by SANBlaze automated testing, bringing Enterprise Class NVMe validation right to the developer's desktop.
Leveraging the industry leading SBExpress-RM5 Gen5 NVMe test system technology, SBExpress-DT5 is a self-contained system, quiet and portable, perfect for a work-from-home environment or traveling to customer sites or satellite offices.
The SBExpress-DT5 is the sixth generation SBExpress system and is both evolutionary, growing from its successful family of predecessors, and revolutionary with advanced test capabilities such as Vendor Defined Messaging (VDM) testing, MI over PCIe and in-band and SMBUS testing at 1MHz. All features of the enterprise test suite Certified by SANBlaze are supported by DT5 at Gen5 PCIe speed.


SANBlaze SBExpress-DT5 PCI NVMe Test System
(This photo is a representation only; the final product may look slightly different)
Pair the SBExpress-DT5 with the Kodiak analyzer for even more power!
Designed to integrate seamlessly with SerialTek's Kodiak PCIe Gen5 analysis system, the SBExpress-DT5 becomes a full test, debug, and analysis platform for your Gen5 devices in a very small footprint.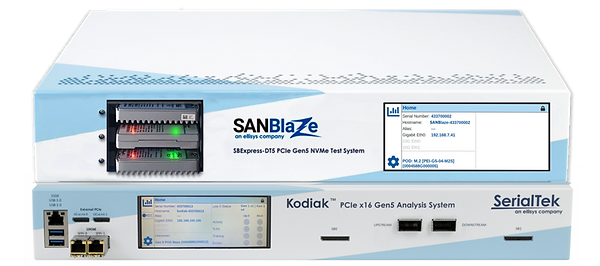 SANBlaze SBExpress-DT5 and SerialTek Kodiak Analyzer
V8.4/10.4 PCIe NVMe Software
SANBlaze is pleased to announce its SBExpress Version 8.4/10.4 software release which provides NVMe SSD manufacturers the ability to test PCIe based NVMe devices as well as NVMe-oF™ (NVMe over Fabrics) devices.
For more information contact :
Phone:
+91 98454 03264
Mobile:
(91) 98860 80011
Email:
sanblazesales@esaindia.com
Learn More