Latest News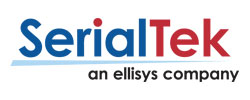 SerialTek Introduces Advanced PCIe® and NVMe™ Gen4 Interposers for AIC, M.2, U.2 and U.3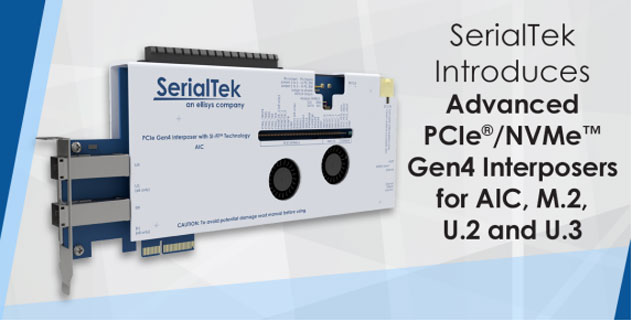 Date: 5th May, 2019
SerialTek SerialTek, a leading provider of protocol test solutions for PCI Express® (PCIe), NVM Express® (NVMe), Serial Attached SCSI (SAS), and Serial ATA (SATA), today introduced a major advancement in the PCIe/NVMe test and analysis market with the debut of its SI-Fi line of interposers. Coupled with the recently announced Kodiak™ PCIe/NVMe Gen4 Analysis System, SerialTek's SI-Fi interposers uniquely solve complex issues relating to signal quality and system transparency, and eliminate the need for cumbersome, time-intensive calibration and tuning routines. Interposers are specially designed test adapters, or probes, that are electrically and physically placed between components of a communications system to intercept and relay high-speed signaling and discrete data lines for analysis purposes.
Multiple Form Factor Support:
SI-Fi interposer form factors include AIC (x4), M.2 (x4), U.2 (x4), and U.3 (x4). Additionally, U.2, U.3, single-port (1x4), and dual-port (2x2) analysis can be combined into one interposer unit, providing significant cost savings in enterprise environments where all form factors are required. SI-Fi interposers also support all relevant sidebands, including SMBus (e.g., NVMe-MI) from the host or from external / third-party injection or generation tools.
No Need for Calibration. Kodiak Platform Complements SI-Fi Technology with an Advanced Processing Architecture
For more information contact :
Phone:
080-6764 8835/36
Email:
serialteksales@esaindia.com
Learn More