Latest News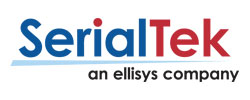 SerialTek introduces Groundbreaking GEN4 PCIE® and NVME™ Analysis System

Date: 5th March, 2019
New Kodiak™ Platform Addresses Evolving Computing and Data Storage Advancements
SerialTek introduced a major advancement in the PCIe/NVMe test and analysis market with the debut of its Kodiak PCIe/NVMe Analysis System coupled with the field-proven BusXpert™ analysis software.
The Kodiak platform includes a Modern Processing Acceleration Architecture to Address Advances in I/O. Interface responsiveness is markedly advanced, searches involving massive amounts of data are fast, and hardware filtering is flexible and powerful.
Dual 10GbE SFP+ ports are available to offload traces to a host computer or network directory at speeds up to 20Gbps. A 10GbE port is provided for network-based trace storage and retrieval. Local storage choices include USB 3.1 and PCI Express OCuLink.
Kodiak Brings Forward Popular SerialTek Advantages
These include Real-Time Protocol Processor™, a proprietary processing architecture for dynamic PCIe and NVMe protocol information that enables accurate triggers and analysis, even in the most difficult cases, and calibration-free interposers, enabled by SerialTek's proprietary SI-Fi™ technology, which can save hours over legacy approaches requiring calibration.
For more information contact :
Phone:
080-6764 8835/36
Email:
serialteksales@esaindia.com
Learn More